Francis is a character off of the upcoming episode "T.U.F.F Kitty ." She is the female counterpart of T.U.F.F Puppy's Francisco.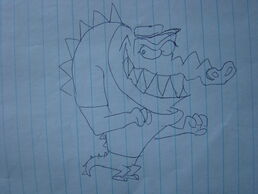 Appearance
She is a crocodile. She looks exactly like Francisco but she wears a pink hat and she has eyelashes.
Trivia
Her species is a crocodile. The species that everyone thinks is the opposite of alligators.
Opposing Francisco's Chicago accent, she will be having a New York accent.